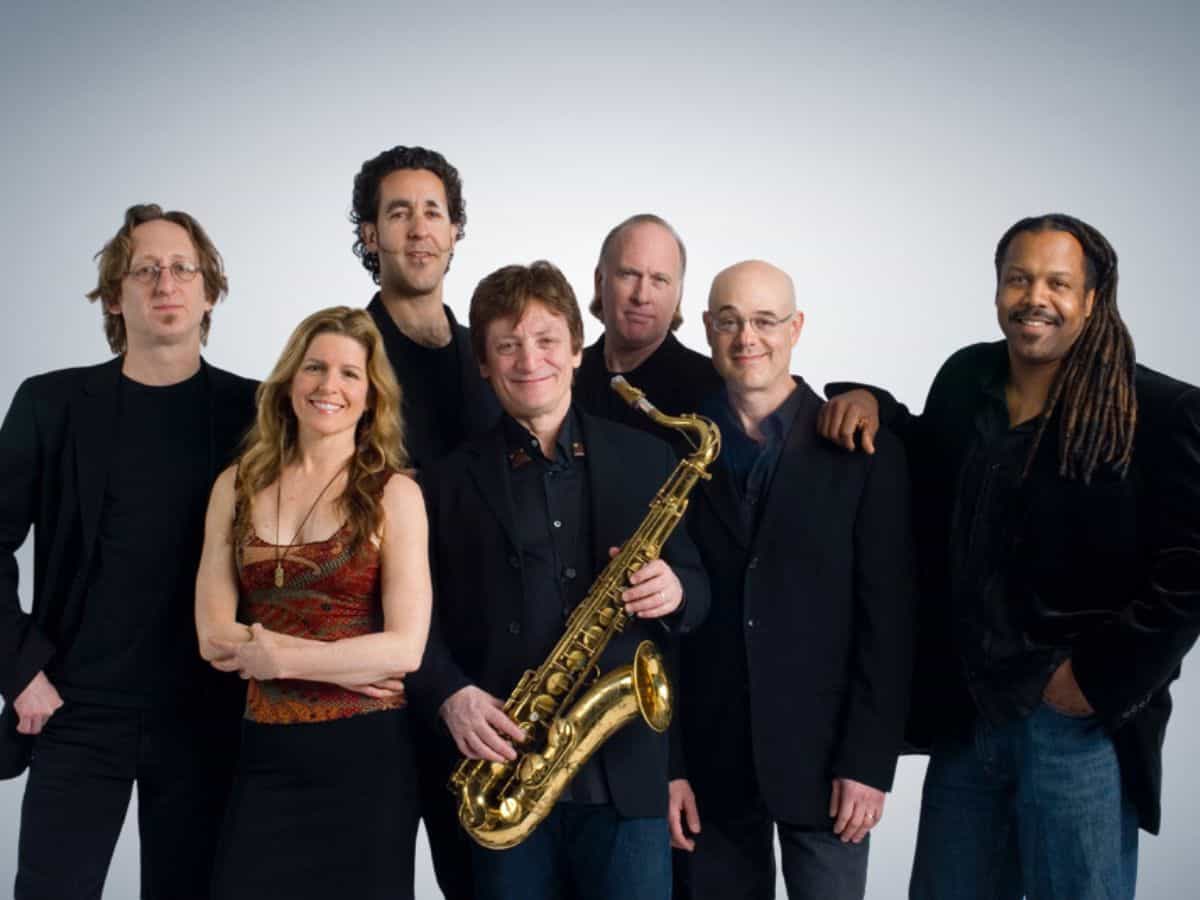 Photo Credit: Ebet Roberts
Cracked Ice Band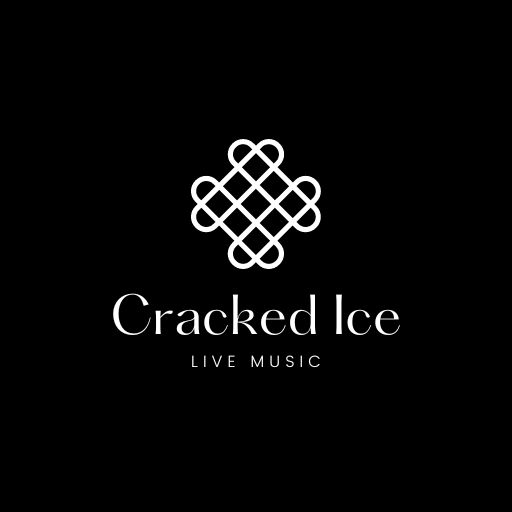 Cracked Ice: An Exceptional Exception
The Band Beyond
The Cracked Ice band is a distinguished group of professional musicians who are considered to be among the top recording and touring artists in America. The quality and commitment of its musicians makes Cracked Ice exceptional. The quality is obvious from a perusal of their credits. The commitment? These players and singers love to get together as a band and do a party right.
Live Music Performed by the Cracked Ice Band
Never Underestimate the Value of Great Music
Cracked Ice founder and saxophonist Crispin Cioe has put together a band nonpareil: singers who've toured with David Bowie, Paul Simon, and Steely Dan; a drummer who has recorded with Bob Dylan and Dr. John; a keyboardist who has performed on hit Broadway shows like "Victor, Victoria" and "Memphis" a bass player who has recorded with the likes of Wilson Pickett; and a guitarist who has recorded with none other than Madonna.
In fact, original Cracked Ice keyboard player Charlie Giordano left the group to join Bruce Springsteen's E Street Band (he comes back to perform with Cracked Ice when Bruce is off the road). As a bandleader, Crispin has served as Musical Director for Mark Twain Prize for Comedy on multiple occasions, conducting a 14-piece version of Cracked Ice onstage at the Kennedy Center in Washington, DC (seen on PBS stations nationally). Crispin composed the theme, underscore music, and accompanied guests including Steve Martin, Jimmy Fallon, Jane Krakowski, and Jennifer Hudson.
Because they've worked with such a wide variety of musical greats, well-known bands, record producers, and Broadway shows — Cracked Ice musicians don't just know a lot of songs — they all possess the innate ability, skill, and knowledge of how to make all kinds of music come alive in performance. And that's why Cracked Ice never sounds "like a wedding band. . . . "
Cracked Ice Band Members
Crispin Cioe: Cracked Ice Founder, Band Leader, Saxophone
Crispin Cioe is a renowned saxophonist, music director, bandleader, composer, and songwriter who has played and recorded with James Brown (sax solo on "Living in America"), the Rolling Stones, Solomon Burke, Darlene Love, Tom Waits, Ray Charles, Cameo, Robert Palmer, Bronski Beat, the Ohio Players, and Usher. Crispin has played on more than 300 albums. Crispin rose to fame as an original member of the legendary Uptown Horns, the NYC-based quartet with Arno Hecht, Bob Funk and Larry Etkin. As a charter member of the esteemed NYC-based horn section, Crispin has been inducted into the Blues Hall of Fame in NYC. In addition, in June, 2022, all 4 Uptown Horns were inducted individually into the New England Music Hall of Fame. He has served as featured saxophonist and Musical Director for "The Mark Twain Prize for American Humor" at the Kennedy Center in Washington and at the White House. (See Crispin Cioe's YouTube Channel)
Susan Didrichsen: Vocals
As a professional singer, Susan D has performed and/or recorded with Wilson Pickett, Spyro Gyra, Jennifer Hudson, Ronnie Spector, John Cale, David Byrne, J. Geils and Magic Dick, Enya, and many, many others. As a singer with Cracked Ice, she appeared on stage for the Mark Twain Prize for American Humor, taped at the Kennedy Center, for several years. Honorees for that show have included George Carlin, Tina Fey, and Will Ferrell.
Bobby Harden: Vocals
Singer Bobby Harden, is lead singer of the world-famous Original Blues Brothers Band. As lead singer for The Uptown Horns Revue and elsewhere, Bobby has shared the stage with Soul legends like Solomon Burke, Eddie Floyd, Ben E. King, Lionel Richie, Robert Cray, Delbert McClinton, and Howard Tate. Bobby is the consummate entertainer with a legendary ability to get a crowd going, along with a unique approach to everything from Sinatra to the Black-Eyed Peas to Stevie Wonder to Van Morrison. In terms of vocal blend, Bobby and Susan have one of the most incredible vocal blends in pop music today.
Ivan Bodley: Bass and Band Leader
Bass player Ivan "Funkboy" Bodley has performed with 52 Rock and Roll Hall of Fame inductees and in 13 Broadway Shows. Besides working extensively with Cracked Ice, bassist Ivan Bodley has music directed for soul greats Sam Moore, Martha Reeves, and Gloria Gaynor. He's performed with: Sting, Elvis Costello, Temptations, Solomon Burke, Ben E. King, Percy Sledge, Eddie Floyd, Rufus & Carla Thomas, Bo Diddley, Buster Poindexter, Uptown Horns, Paul Rodgers, Wynonna Judd, and David Foster. Ivan and Crispin have played together with a variety of great artists on concert stages, on television shows, and in recording studios. Ivan's steady hand as a conductor and his supreme communication skills have elevated him, along with Crispin and Eric, to the first rank of bandleaders on the East Coast along with his established reputation as one of the great NYC-based bass players.
Eric Nicolas: Guitar, Vocals and Band Leader
Eric Nicolas brings a multi-faceted musical background to his work with Cracked Ice. He's a skilled solo performer on guitar and vocals, well known as such in chic midtown boites and East Village music bars, and is equally at home singing bossa nova in Portuguese, anthemic classic rock, or his eclectic and ultra-melodic original songs. Eric is a deft nylon-string classical guitarist, a shredding rock picker, and has toured extensively playing and singing backups with such as Phoebe Snow and Taylor Dayne. He has worked with Crispin and Cracked Ice for several years, and has led bands for all kinds of events for over a decade.
John Putnam: Guitar
Native New Yorker and guitarist John Putnam has performed and/or recorded for artists such as Rufus Thomas, Madonna (guitar solo on "Papa Don't Preach"), Desiree, Jimmy Cliff, John Denver, SouthSide Johnny, David Johanssen, Bernard Purdie, Richard Shindell, The Bacon Brothers, Lucy Kaplanski, Darlene Love, and Cher. He has also composed numerous film scores including "Methadonia" (HBO) and "Inside Death Row" (National Geographic). Some of his recorded music has been used in the TV shows "Friends" and "Joey'. John has performed in Broadway Orchestras of "The Who's Tommy", "The Lion King", "Rent", "The Wedding Singer" " Legally Blonde", "AIDA", "Memphis" as well as his current position in "Kinky Boots." John recently released his first CD entitled "The Way I See It", an energetic blend of vocal and instrumental tracks.

Jon Herrington: Guitar
Jon Herington has been the guitarist of choice with the iconic band Steely Dan for both recording and touring since 1999. The longtime New York city based guitarist, singer/songwriter, producer, bandleader, and educator also has six solo releases in his discography, the most recent of which, (quiet), is a collection of 18 of his many arrangements for solo guitar. In addition to Steely Dan, Jon has also toured with Donald Fagen; Boz Scaggs; Bette Midler; the Jim Beard group; The Blue Nile; Phoebe Snow; Madeleine Peyroux; Bobby Caldwell; Catherine Russell; Rob Morsberger; saxophonist Bill Evans; the contemporary jazz superband Chroma; Lucy Kaplansky; jazz/blues organ great Jack McDuff; and The Dukes of September, a supergroup featuring Donald Fagen, Boz Scaggs, and Michael McDonald.
Charlie Giordano: Keyboards
Charlie Giordano is a keyboard and organ player primarily known for playing with Bruce Springsteen's E Street Band. He also recorded with the Springsteen's Sessions Band on the 2006 album We Shall Overcome: The Seeger Sessions playing both keys and accordion. He is also known for playing keyboards with Pat Benatar in the 1980s and played for five albums, beginning in 1983. Charlie also was a member of The David Johansen Group and went on to perform with Buster Poindexter and The Banshees of Blue. As a session musician Giordano's playing has included Madeleine Peyroux's 1996 album Dreamland and Bucky Pizzarelli's 2000 album Italian Intermezzo; the latter's mix of opera, Italian folk, and swing presaged his appearance in the similarly genre-mashing Sessions Band Tour with Springsteen.
Dave Keyes: Keyboards
Native New Yorker, keyboardist, singer and songwriter, Dave Keyes is a veteran of the Blues and American Roots music scenes. In addition to his own band and solo gigs, Dave has worked with bluesman Popa Chubby, and R&R queen Ronnie Spector. Previously Dave had lengthy stints with such iconic and varied artists as Odetta, David Johansen, Bo Diddley, rockabilly legend Sleepy LaBeef and gospel great Marie Knight. He also worked as a sideman for a who's who of roots, soul and Rock and Roll music masters such as Eddy Clearwater, Big Jay McNeely, Tracy Nelson, Gladys Knight, Pam Tillis, Darlene Love, and the late great Ruth Brown, Lou Rawls, and Levon Helm.
Ron Thompson: Keyboards
Keyboard player Ron Thompson has performed and recorded with noted jazz and smooth-jazz artists Teruo Nakamura, Hugh Masekela, Tom Browne, Mark Peterson, Nozomu Ito, Vivian Sessoms, Mikki Howard and Paula Atherton. Ron has also performed as a sideman with several noted pop/R&B artists, and singer-songwriters, including Teddy Pendergrass, Bobby Harden, Chrissi Poland, Felicia Collins, Alyson Williams, Lilias White, Ray Schinnery, Cheryl Pepsii Riley, and the R&B Soul vocal groups, 'Blue Magic' and 'The Main Ingredient'. Ron has travelled and performed in "Circular Time," the blues based, world-beat, reggae, R&B, calypso, soca, jazz and fusion band.
Joe Goretti: Drums
Drummer Joe Goretti has performed around the world and on national/international television laying down the groove for a wide variety of artists that include Moby, Ne-Yo, Robyn, AJR, Ingrid Michaelson, Sam Moore (Sam & Dave), The Temptations and more. His career spans live performances, world tours, and TV credits. He has accompanied various artists on Saturday Night Live, The Tonight Show with Jay Leno, The Late Show with David Letterman, The Today Show, LIVE with Kelly & Michael, VH1 Big Morning Buzz, PBS Front Row Center, MTV Online Awards, Moby Live From Arras, France, The iTunes Festival, and the Moby Destroyed Deluxe (DVD).
Tony Beard: Drums
Drummer Tony Beard is also a songwriter and guitar player and has recorded numerous albums with major artists in the United States and England. His credits include Hall & Oates, Mike Oldfield, Peter Noone, Mick Jagger, Bee Gees, Roger Daltry, Joan Osborne, Les McKeon, Mick Taylor, Randy Crawford, Peter Frampton, Vangelis, Jeff Beck, Chris Rea, Manhattan Transfer, Maxine Nightingale, Holly Knight, Crosby Stills & Nash, Johnny Hates Jazz, Bette Midler, Hipsway, Robin Trower, Foreigner, Phoebe Snow, Laura Branigan and Laura Nyro. Add to that David Lee Roth, Steve Perry, Vanessa Williams, Judy Collins, Chris de Burg, Daryl Hall, Go West, Tony Banks (Genesis), Madonna, Liza Minnelli, Wyclef Jean, Rod Stewart, Twiggy, Bill Wyman, Emerson Lake & Palmer, Julian Lennon, Larry Carlton, George Fame, Whitney Houston, Dream Academy, Hiram Bullock, Dave Stewart, Judy Saya, Nino Tempo, Stephen Stills, Paul McCartney, Shakespeare's Sister, Richard Marx, Peter Wolfe, Kenny White, Dee Carstensen, Jeff Golub, Holly Palmer, Darlene Love, High Life, Phillipe Saisse, Layla Hathaway and Will Lee. Additionally, Beard has has performed on tours extensively, including three world tours since 1979.
Steve Holley: Drums
Drummer Steve Holley has worked with Sir Paul McCartney as member of Wings and with Elton John. He played drums and percussion in Julian Lennon's debut album Valotte. For 3 years, he was a member of the Joe Cocker band and performed "A Little Help from my Friends" in Berlin on the day wall came down. Steve has recorded and performed with Sean Fleming, The Handsome Dogs, Catherine Russell, Kevin Bacon, G.E. Smith, Ian Hunter and in the fall of 2000, on the The Green World Tour with DAR WILLIAMS.
Brent Carter: Vocals 
Vocalist Brent Carter is the lead singer of The Average White Band and former lead singer of the Tower of Power. He toured with Regina Bell and was in Maurice White's Broadway Musical, "Hot Feet." He has also had the pleasure of working with  has had the pleasure of singing with Chris Walker, Malira, Phil Perry, German funk band Chilly Bob, Jeff Tamelier, Francis Rocco Prestia and Mark Whitfield. He's also been touring with BeBe and CeCe Winans, and B.B. King.
La-Rita Gaskins: Vocals
Vocalist La-Rita Gaskins has performed in live shows and recording studios with artists that include Aretha Franklin, Ben E. King, Jimmy Cliff (reggae), Debbie Harry, Clay Aiken, Vanessa Williams, Jocelyn Brown, Debbie Gibson, Oleta Adams, Steve Forbert, and jazz musician Bob Baldwin.
Eric Redd: Vocals
Eric Redd is an American recording artist, songwriter and dancer. He has parlayed his initial success as a teen-age regular on Soul Train into a four-decade career that includes the 2019 dance music hit "Push" , "Right Time" in 2017 and "Breathe" in 2010. Credits include k.d. lang, Coolio, Ani DiFranco, Scissor Sisters, and the B52s.
Carole Sylvan: Vocals
Carole Sylvan has performed all over the world and recorded with C&C Music Factory, Change, Aaron Neville, Peabo Bryson, Pet Shop Boys, Simply Red, Toni Braxton, Rupaul, Eddie Murphy, Lionel Richie, Ben E King, James Ingram, Melba Moore, Musique, Change, Dan Aykroyd, The Weather Girls, Brandy, Gloria Lynn, Diane Schuur, Natalie Cole, Jennifer Holiday, Charlie Karp, Patti LaBelle and many more. Ms. Sylvan has performed vocals on Multi-Platinum song U2's Rattle and Hum as well as other movie soundtracks and commercials.