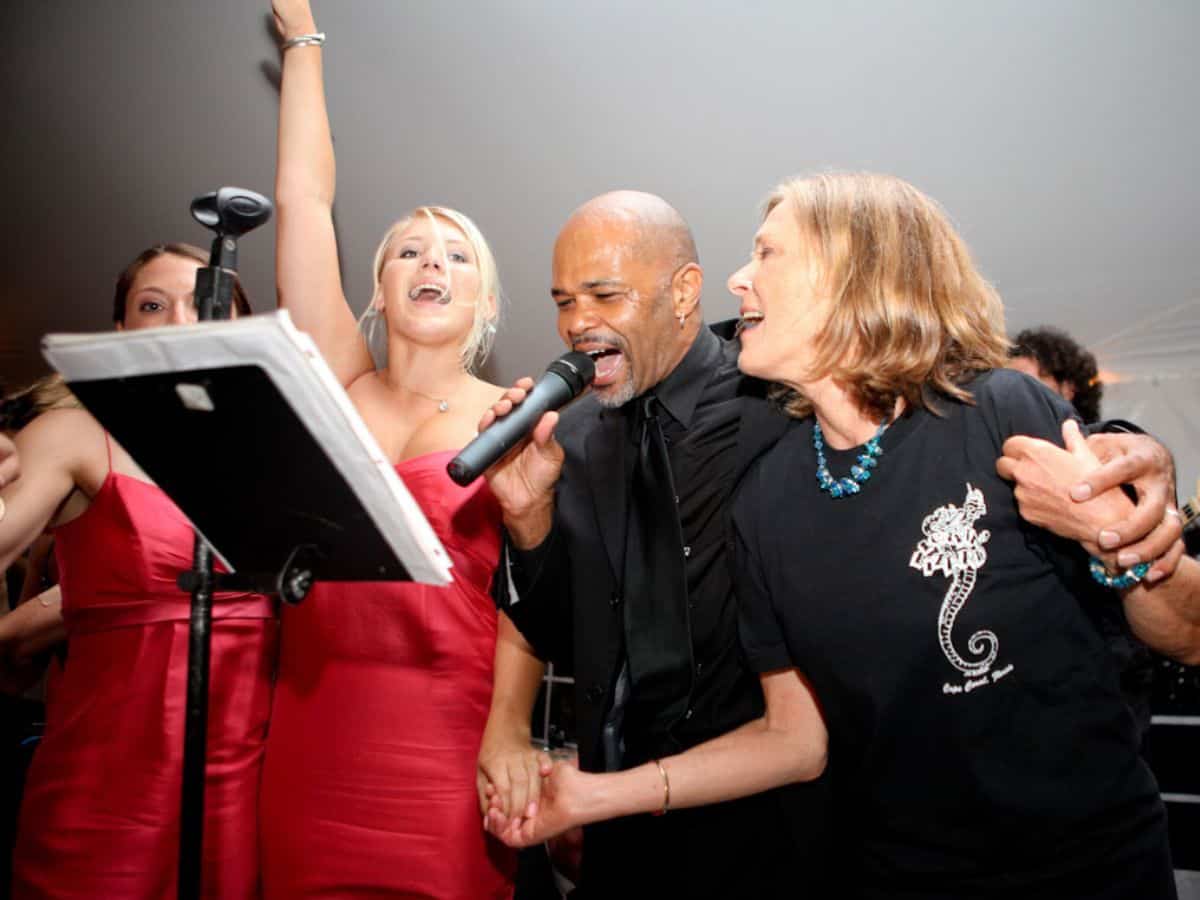 Photo Credit: Orchard Cove
Client References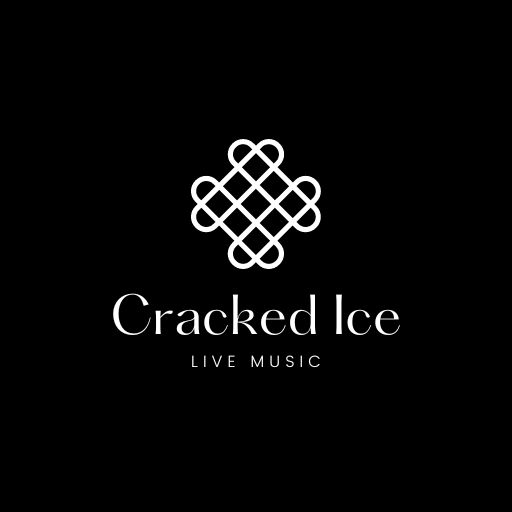 Cracked Ice: Makes You Melt
Client Accolades
Cracked Ice Client References are effusive. Over and over again, clients offer the band heartfelt thank you notes with rave reviews. They cherish the memories Cracked Ice helped make — live music elevates weddings, birthdays, and anniversary celebrations — somehow making their recollections more vivid. In fact, research has confirmed that music has the ability to elicit strong memories and trigger images and feelings of specific events. Music, memory and emotion are interwoven.
Cracked Ice Founder Crispin Cioe often feels inspired by the love and affection he witnesses between family members at once-in-a-lifetime events — treasured weddings, engagements, and anniversaries. Cracked Ice live music has a way of bringing families together. In turn, after the event, those families often check out to his YouTube channel and turn up later at his gigs. The band's references reflect the personal relationships he forges with each and every client.
Client Reviews
Cracked Ice has the receipts in the form of client thank you notes. Client are expansive in their descriptions of Cracked Ice's live music — what it meant to them and how it make special events even more remarkable and memorable.
Of course, that delightful outcome is by design. Founder Crispin Cioe consults with VIP clients, elite wedding planners, and renowned event planners to make informed musical choices. Ultimately, Crispin prepares a curated song list to delight clients and their guests, making every celebration unique and timeless.
Additionally, Cracked Ice consists of renowned musicians who perform flawlessly. The band makes live music transcendent — so much so it can take your breath away. That is why so many clients contact Cracked Ice years in advance to book the band.
"Thank You" Notes from Clients
"I had very specific musical requirements I wanted for our reception, from Coltrane ballads and French accordion music during dinner to funky R&B for dancing to backing me up along with my friends Jackson Browne and Rosanne Cash once the party really got going. Cracked Ice did it all, and beautifully. Both Elizabeth and I were thrilled with the music. Thanks so much!" Read the New York Times article.
"The band played a very special party for my family and friends, and did a wonderful job, with a great variety of music, all done with verve and style."
"Thank you so much for such great music and for making our wedding at the New York Botanical Garden a huge success. Cracked Ice is an amazing group of talented musicians – our guests have not stopped talking about the band. We really enjoyed working with you and appreciate your calm and professional manner throughout the summer. We hope to have you play at another family event soon!"
"We are off shortly for our honeymoon in Egypt, but wanted to thank you for such an outstanding job you did this past weekend. The band was fabulous! From the ceremony through the cocktail hour up till the last song of the night, everyone was grooving along. The dance floor was full and such a happy crowd! Many, many compliments by all! We couldn't have been happier! We will send pics once we get them from our photographer. Thank you again, you and Cracked are so talented! Our wedding was the happiest, most magical night of our lives, and you played such a special part."
"You all were out of this world!!! Absolutely incredible performers and musicians, and we could not have asked for more. We received countless compliments about you all and so appreciate what a phenomenal job you all did yesterday – thank you all so very, very much!"
"Crispin Cioe is a first class saxophonist specializing in alto and bari. He is also a top notch contractor/leader, notably for the Uptown Horns and for his party/corporate band Cracked Ice. He has worked worldwide with a veritable who's who of musical stars. Finally, he is a formidable composer and songwriter. I have had the pleasure of hiring Crispin on many occasions as a player/contractor. He always come in on time, gets right down to business and gets the job done in a superlative way. He's the go-to guy if you need a crack horn section!"
"Crispin is a musician's musician. Historian of funk, Jazz, Soul; a Maceo, a Charlie Parker, a Junior Walker, a leader, organizer, arranger, inspiration and friend for so many years."
"Always my first call on sax but also with the amazing Uptown Horns. Crispin is a great guy, easy to work with and chops for days. I highly recommend him as a composer and arranger as well. We have worked on dozens of records and numerous films together… There simply ain't no better."
"Thank you so much for turning our party into such a wonderful experience for all our guests and our family!"
"We were thrilled with Cracked Ice at our wedding in Manhattan. Sophisticated and funky, they were just the right size and sound for our reception. Couldn't have been happier."
"For our reception, we wanted a variety of music that stretched from Cole Porter to Southside Johnny to klezmer—and Cracked Ice performed everything with great warmth and panache…..bravo!"
"We returned from Israel a little while ago, and without exaggeration we are still floating from our flawless wedding. It was like a dream, and you were such an essential component, we absolutely couldn't have done it without Cracked Ice! The play list was, without a doubt, perfect, exactly what we wanted. Icing on the cake was our jam with my dad (Jay Siegel, of the Tokens, who sang lead vocal on the hit song "The Lion Sleeps Tonight"), so awesome to finally play with you. Most of our friends and family have never seen something like that before, it was definitely a treat!"
"Cracked Ice was Amazing!!! We knew that you would be great, but you exceeded our expectations, not only in your musical ability, but in your professionalism and execution. Jeff and I had a fantastic time, as did all of our guests and we know that it was in large part due to the band. Additionally, we absolutely loved having the string quartet play before, during and at the end of the ceremony- they did a lovely job; thank you for organizing that and for the recommendation. We sincerely hope to have another event that we can host or attend where Cracked Ice can entertain in the near future! Thank you again for everything!"
"Crispin is not only a talented musician and arranger, but very personable and fits well in different musical environments. He is a veteran horn player and has played with a host of famous musicians."
"I have worked with Crispin on many recording sessions. He sounds great on alto, tenor and baritone saxes. He can work with or without written arrangements. His intonation is great. He is a superb improvising soloist. He has a pleasant personality and works well with everyone."
"Crispin is an excellent musician, great arranger and a pleasure to work with. His experience and attention to detail is key to his success. I really enjoyed working with him"
"Cracked Ice was the perfect band for my wedding: incredibly authentic dance music in many styles, plus all my personal roots music favorites and requests. Incredible musicians, great band!"
"Your band was fantastic and completely exceeded all of our expectations. Everyone thought they were wonderful and John and I suggested to Kacy Fardy at the Inn at Longshore that she needs to add you to their list of band choices because anyone would be lucky to have you. We look forward to seeing you again at the Westport festival next month."
"Very belatedly, I want to let you know about the rave reviews we received from our wedding guests (way back on May 1st up at Water's Edge in Westbrook, CT). We received a lot of wonderful compliments about our ceremony and about Matt's toast but we received the most feedback about "our band". Without us prying for compliments, EVERYONE (and I mean everyone) went out of their way to tell us how great the band was. The music was absolutely fantastic. The ceremony music was perfect, the cocktail hour sounded great and the reception sets were thoroughly enjoyed by everyone. Obviously, May 1st was a big day for Jody and me. It was very important to us that our guests really, really enjoyed the day and your music really helped make that happen… thank you."
"So, the word on the wedding was that the ceremony was lovely, the bride and groom looked as happy as can be, the weather was perfect, the food was great, the tent beautiful, and the band was UNBELIEVABLE!!!!! We couldn't have been happier with how the kids' wedding turned out and we are grateful to you for making it so much fun for everyone. I'm not sure that I've ever been to another affair where the dance floor was jammed from the band's first note to its last! Many thanks to you and your entire gang!"
"We hired Crispin to provide music for our wedding in June. He brought a small jazz combo for cocktail hour, and the most incredible party band I have ever heard. 2 1/2 years later, anytime my friends talk about our reception they ALWAYS bring up 'that awesome band.' Crispin's music was truly the centerpiece of our celebration."
"Over the years I have worked with Crispin on a number of occasions and have to say he is a world class musician, as well as an asset on any project, whether it's a live performance or in the studio."
"I've played for Crispin and did video production for him as well. He's a great saxophone player with a deep groove and huge sound; he's a throughly professional bandleader, able to handle high-profile assignments. He's deeply networked into the core of popular music, particularly in the R&B, Rock, and Soul areas…I was really impressed by his bandleader work on the Kennedy Center Program honoring George Carlin."