Meet the Band | Cracked Ice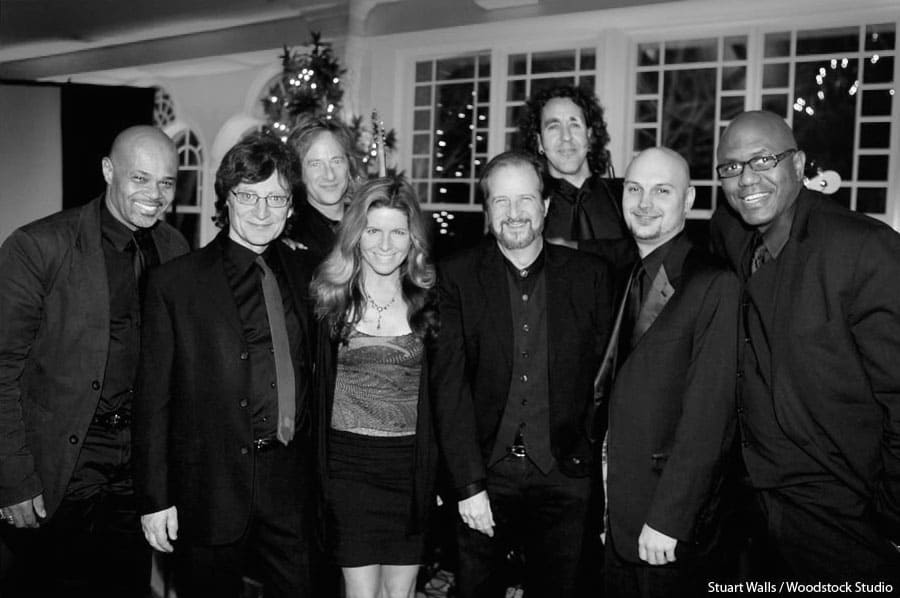 Never Underestimate the Value of Great Music
What makes Cracked Ice unique is the quality and commitment of its musicians. The quality is obvious from a perusal of their credits, the commitment is that these are players and singers who love to get together as a band and do a party right.
Cracked Ice founder and saxophonist Crispin Cioe has put together a distinguished group of professional musicians who are considered to be among the top recording and touring artists in America: singers who've toured with David Bowie, Paul Simon, and Steely Dan; a drummer who has recorded with Bob Dylan and Dr. John; a keyboardist who has performed on hit Broadway shows like "Victor, Victoria" and "Memphis" a bass player who has recorded with the likes of Wilson Pickett; and a guitarist who has recorded with none other than Madonna.
In fact, original Cracked Ice keyboard player Charlie Giordano left the group to join Bruce Springsteen's E Street Band (he comes back to perform with Cracked Ice when Bruce is off the road). As a bandleader, Crispin recently served as Musical Director for the "2010 Mark Twain Prize for Comedy, Celebrating Tina Fey", conducting a 14-piece version of Cracked Ice onstage at the Kennedy Center in Washington, DC (seen on PBS stations nationally)/ Crispin composed the theme, underscore music, and accompanied guests including Steve Martin, Jimmy Fallon, Jane Krakowski, and Jennifer Hudson.
Because they've worked with such a wide variety of musical greats, well-known bands, record producers, and Broadway shows — Cracked Ice musicians don't just know a lot of songs — they all possess the innate ability, skill, and knowledge of how to make all kinds of music come alive in performance.
And that's why Cracked Ice never sounds "like a wedding band. . . . "